You are here
Classic tracks: japan 'ghosts'.
Japan keyboard player Richard Barbieri tells the story of their most haunting hit.
One of the most stark, graceful and eerie singles ever to reach the Top 10 in the UK, 'Ghosts' by Japan made number five in the British singles charts in the spring of 1982. It was to be the biggest hit for the London quartet, who were to split later the same year, bafflingly when they seemed to have finally reached their peak after years of commercial and creative struggles.
Best‑known for exploring the gap between the early‑'70s proto glam of Roxy Music and the burgeoning New Romantic bands of the early '80s who they inspired, Japan — singer/multi‑instrumentalist David Sylvian, bassist Mick Karn, drummer Steve Jansen and keyboardist Richard Barbieri — were a restless and ever‑evolving outfit.
"We weren't really listening to our contemporaries at the time," says Barbieri today. "So, we weren't going out partying that much, we weren't listening to Gary Numan or the Human League. We weren't that informed by what was going on then.
"We were listening to a lot of world music, classical music, avant‑garde music. David might be listening to Frank Sinatra. Mick would be listening to Turkish pop music. I think they had an influence. You can hear that in Tin Drum. It's kind of electronic world music."
Indeed, Tin Drum sounded unlike any other album that had come before, built on Jansen's angular and precise acoustic/electronic rhythms and Karn's tangential bass lines. Barbieri and Sylvian meanwhile did hours of intensive synth programming, using mainly the Sequential Circuits Prophet‑5 and Oberheim OB‑X, to create the exotic and complex sounds that further shaped the record's unique character.
"We were all self‑taught," says Barbieri. "I didn't have any musical theory, so I didn't have any reference points for how things should develop. It's another language to me I don't really understand. So, I was coming at it from a different angle. Steve Jansen was placing beats where you just didn't normally place beats. Steve had this kind of sound designer way of looking at it. Mick obviously was from somewhere else. I think probably David was the stabilising force. He had a handle on how to construct a song and an arrangement and use what we were doing in a way that made it work."
Barbieri stresses as well that Tin Drum co‑producer Steve Nye, who had previously worked with Roxy Music, Penguin Café Orchestra and Frank Zappa, was a great and creatively liberating collaborator in the studio.
"He was probably into weirder music than even we'd ever experienced. He wasn't holding us back in any way or suggesting, 'Hang on, we really need to emphasise the chords here or the song part here', as maybe a more conventional producer might. So, that took us even further. It all just conspired I think just to create this thing that didn't sound like anything else."
Development
As the keyboard player in Japan since 1975, a year after the band's formation in Catford, South London, Richard Barbieri initially adopted a very Roxy Music‑inspired setup involving a Wurlitzer EP200 electric piano, a Micromoog and an ARP Solina string synth.
"The Micromoog was the first synth I started messing around on," he remembers. "Until I'd got that it was pretty hopeless, really, the whole keyboard thing. I just didn't connect with the keys at all. But as soon as I got synths, then it changed, and the controls kind of were more important than the keys. I could make a simple couple of notes do something interesting because of programming."
By the time of the group's second album, Obscure Alternatives in 1978, he'd dived in and bought a Roland System 700. "That was a major purchase, I guess, from Argent's in Denmark Street. I can't remember what it cost. I mean, it's not the whole system. It's just this semi‑modular hardwired on its own, but it's quite rare. I saw one up for sale recently at £22,000. But I don't think I'd want to sell it. It's very special and I still use it on everything."
Barbieri says that while the fast‑developing world of analogue synths in the late '70s was exciting, there was none of the reverence we now hold for these landmark pieces of equipment. "It was constantly changing and there was no kind of love attached to the equipment," he insists. "Because it was just the technology of the day. It was just a piece of gear that allowed you to do something. They were treated quite badly, put in the corner. It's not like now where we kind of fetishise over everything and we really want to keep them pristine."
The first great change in Japan's sound came with their atmospheric, dancefloor‑orientated single of 1979, 'Life In Tokyo', co‑produced by David Sylvian and Giorgio Moroder, the latter then riding high as the creator of the electronic disco sound.
"It was suggested by the record label and the idea was just to give over the production to him," Barbieri remembers. "To go to his studio in LA and just experience how he made records. It was very slick. He had a drum loop on a reel‑to‑reel just going at 120 bpm or whatever it was and he used that for most tracks.
"But in this case, he saw that Steve Jansen was precision tight with his playing and so we didn't use that. His assistant Harold Faltermeyer played a lot of it manually using delays with a big Moog system. I overlaid some stuff but really it was kind of understood that this wasn't about the group doing anything really."
'Life In Tokyo' wasn't a hit upon its initial release (though it reached the Top 30 when it was re‑released in 1982). But it did influence the sequencer‑driven sound of Japan's subsequent Quiet Life album, particularly its title track single. "I did go out and get an Oberheim eight‑step Mini Sequencer," Barbieri recalls, "and that kind of informed a lot of my work on Quiet Life. There's a lot of sequencer‑driven parts. It was perfect with the System 700. They talked together perfectly, which was an achievement in those days with any gear really.
"Then by Quiet Life I was also more into hiring stuff. So, still using the System 700 and the Micromoog, but hiring in like a Polymoog or using Mellotrons, using [ARP] Omnis. A little bit of everything. I think it's quite organic‑sounding considering there's a lot of electronics in there. I mean, you can definitely place it in that time, but I think it had kind of a more lush feel. Especially since we were using orchestras as well. It's quite sophisticated‑sounding."
As soon as I got synths, then it changed, and the controls kind of were more important than the keys. I could make a simple couple of notes do something interesting because of programming.
Synth Secrets
Japan's co‑producer on both Quiet Life and its 1980 successor Gentlemen Take Polaroids was John Punter, a veteran of sessions with Roxy Music. "We were very into Roxy Music, as was probably evident," says Barbieri. "They were quite a big influence and you tend to look at people who've worked with people you like. He was also part of the studio staff at Air Studios in Oxford Street, where we were recording. We just hit it off really. He's a great character and he was perfect for those two albums. I think that was really the happiest time I've ever spent in the recording studio, especially the Quiet Life album."
But ahead of Tin Drum, recorded in various studios including Air, Odyssey and Regents Park in London and The Manor residential in Oxfordshire, Japan were looking to experiment with a different sound palette — one involving less guitars, leading to the amiable departure of their guitarist Rob Dean. The album's opening track, 'The Art Of Parties' was in fact recorded twice, once with John Punter for a single released in May '81 and subsequently with Steve Nye for the Tin Drum version.
"I think after Polaroids we were looking for a change and that 'Art Of Parties' that we did with John Punter was kind of the bit in‑between," Barbieri says. "I don't think John Punter would've been the right person for Tin Drum. Just as I don't think Steve Nye would've been the right person for Quiet Life or Polaroids.
"John Punter was like having John Cleese in the studio," he adds with a laugh. "Steve Nye was the opposite. Very quiet. You'd think he might be moody, but he wasn't necessarily moody. It was just quite internal with Steve Nye. He didn't say too much. A lot of it was just done on kind of looks and subtle gestures.
"Steve was also very patient. There was a lot of programming going on with David and myself with the synths in the studio. Which probably would've driven a lot of engineers crazy. But he was very patient and he also further processed the sounds, which was something very different. Because in those days, engineers just liked guitars and drums. That was their territory and they could set up all the mics, they could experiment with amps. And of course, if someone walked in with a synthesizer and a couple of leads, their hearts sank. It was like, 'Oh, what am I going to do with this?'"
Within the band, Sylvian and Barbieri divided up the synth duties roughly equally, with the former concentrating mainly on the Prophet‑5 and the latter on the OB‑X. "The way the tracks were arranged in the rehearsal rooms, things fell into these pockets of space," says Barbieri. "One of us would do a riff and the other would answer with something else.
"Obviously with Mick's bass and the way Steve arranged the drums, there were pockets of space everywhere, and it was a case of making this quite minimal sound but using the space well. So, I think that carried on into the studio. It'd be David on the Prophet‑5 and me on the OB‑X, just programming and kind of reacting to each other's sounds."
At the time, of course, polyphonic synthesizers in which you could store patches were a marvel. "The OB‑X is similar to the Prophet — programmable, polyphonic, had a kind of Poly Mod section," Barbieri points out. "The Oberheim had a slightly thicker sound, but we could make them sound similar. David might come over and try something on my keyboard or I might go and try something on the Prophet‑5. But generally, we stuck to our own. Amazing that you could store these sounds as well. That was a revelation."
Back in 1981, Richard Barbieri and David Sylvian went further than most in the deep programming of these synths. "We were trying to create these sort of world music instruments, these acoustic instruments, but programmed on the Prophet and the OB‑X," says Barbieri. "Obviously you couldn't get an accurate simulation but getting near to it on the synthesizer produces something quite interesting.
"Then 50 percent of it is down to how you play it," he adds. "That is so important. I could give you or anybody a set of my sounds and you'd load it up and then you'd start playing and you'd be thinking, 'This isn't doing anything.' Because some sounds were only meant to be played over six keys on the keyboard. It only works at that point. Some sounds are meant to be played with a sort of action (laughs). Even though there was no velocity, you could do things that would make the keys react in a certain way.
"It was almost like you had velocity. So, if you were building this slowly evolving timpani sound, let's say, obviously you'd be in the low register, you'd be pushing it, and the filter would be opening, but you would actually be hearing subtleties in the sound. You could hear as if it was the beat on the drum. It was quite sort of subtle. But yeah, we took it very seriously and we did so much programming."
More experimentation was done by both into using different tunings on synth sounds, sometimes adding atonal elements and utilising the Poly Mod section to radically alter modulation. "Using the resonance to produce an overtone of an extra kind of a harmonic in there," Barbieri explains. "Both synths had Poly Mod sections and that was a major sort of breakthrough as well. Because it allowed you to produce these chimey, frequency‑modulated sounds.
Barbieri: "Both synths had Poly Mod sections and that was a major sort of breakthrough as well. Because it allowed you to produce these chimey, frequency‑modulated sounds."
"What we would do was we'd get our basic tuning on one oscillator and that's your comfort zone where everything's in tune, and you can scale it across the keyboard. Then you'd bring in the Poly Mod frequency and see how it reacted with the oscillator and you'd get these overtones. They were obviously way of out of tune. But then it was a case of taking down the comfort zone note as much as you could while still retaining some kind of tuning. That's how you got a lot of those percussive chimy sounds. That just‑about‑in‑tune sound. You can just about hear the voicings, but it's very close to a chime."
Backup for both the OB‑X and the Prophet‑5 was done with data dump onto cassette tape. Barbieri says it was surprisingly reliable. "I mean, I've been doing it up to about 10 years ago with the Prophet when I've been playing live on stage with it. But the worse the recording, the better it worked. So, if you just recorded it to a cheap cassette, loads of background noise, loads of level, it always worked well. I've tried doing it on a digital recorder and it struggles."
Beats‑wise on Tin Drum, in the pre‑MIDI era, Japan drummer Steve Jansen tended to create his own live‑played click tracks before laying down his kit parts. "That was the first time Steve was programming his own clicks, which actually he did on the Prophet," Barbieri remembers. "He programmed in the type of rhythm we wanted and the tones, which changed, so you'd have accents. It was much better for him to play along to, obviously, than just a straight metronome.
"Previously we'd used the old Roland rhythm boxes. They were fantastic to play to because there were so many accents and things going on within the rhythm. We often left it in the track, as Roxy did on a lot of tracks as well."
For the polyrhythmic 'Still Life In Mobile Homes' on Tin Drum, Jansen for the first time used a programmed LinnDrum kick pattern over which he played live snare and hi‑hats, maintaining a tight sound involving no overhead mics. In the middle section of the song, a different percussive synth sound featured as counterpoint in every bar.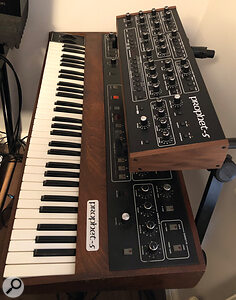 Barbieri remembers that Steve Jansen and Mick Karn would spend a lot of time in rehearsals working out the band's rhythm section arrangements. When it came to recording Tin Drum, Karn tended to be a fleeting presence, arriving in the studio to quickly nail down his parts using his Wal fretless.
"Mick would just come in and be a genius and then go off," he laughs. "He would lay things down pretty quickly, but him and Steve worked very closely together in rehearsals. You don't hear that bass and drum interaction anywhere. It's not built on the foundations of what was recognisable as a bass and drum relationship. They were playing around with it to the extent that it just became something else and amazing."
The angular rhythms on Tin Drum tracks such as 'Talking Drum', 'Cantonese Boy' and 'Sons Of Pioneers' stand out even today as unique to Japan. "That track is probably the most organic sounding on the album, I think," Barbieri says of the latter. "Lovely, kind of woozy analogue sounds. The tuning is always drifting. Lots of bends, lots of Arabic kind of scaling."
Adding to the exotic flavours, both Sylvian and Barbieri were credited with playing 'tapes' on Tin Drum. "We were using a lot of traditional world music cassettes," says Barbieri. "Sometimes it might be African chants, sometimes it might be traditional Japanese music, sometimes classical Chinese music. Sometimes I'd have a cassette running straight into the System 700, and the sequencer would be working as a gate as they played.
"David also had a cassette running into the Prophet and we set up a gating system. So, for the outro, say, of 'Talking Drum', whenever he played a key, you'd hear the voices. Of course, it was all chance as to how well it would work. But whenever you take a chance, you can come up with these fantastic accidents and these perfect things that can't be repeated."
Less Is More
Given how intricate Japan's music had become by this point, it was perhaps surprising that their biggest chart success was with 'Ghosts', their most skeletal track, which featured no drums or bass (Jansen played marimba; Karn didn't appear on it at all). Written solely by David Sylvian, Richard Barbieri remembers the singer's original demo of 'Ghosts' was even more minimal.
"At the very early stages it was just his voice with the bass drone. So, he had all of the chord changes, there was an arrangement, but it was so minimal. That was one of the tracks that really we just carried on arranging in the studio. It just started building up very gradually with these sounds that were quite influenced by Stockhausen. So, trying to almost take away the structure of the song, as much as we could."
Barbieri created the odd, slightly discordant synth sounds that opened 'Ghosts', using his Roland System 700. At the time, he jotted down notes trying to detail the programming he'd done. "But I can't get the same sound even with the notes," he laughs. "It's a bizarre sound and there's so much going on in it. It's just playing one note, but it's triggering off all kind of things and I've not been able to successfully recreate it to this day. That sound has become quite recognisable. You know the track's coming.
Barbieri: "David played the three plucked Prophet chords in the choruses and then I did the sustained answer chords on the OB‑X."
"David played the three plucked Prophet chords in the choruses and then I did the sustained answer chords on the OB‑X. As I say, that's how things used to work, basically. One person would do something and the other would answer with a chord structure or a melody or a hook or something. Then Steve composed that really nice marimba solo in there."
Befitting the song's title, 'Ghosts' had a haunting musical quality, which perfectly complemented David Sylvian's soul‑baring, deeply personal lyric. Unsurprisingly, perhaps, the singer insisted on recording his vocals with only himself and Steve Nye present in the studio.
"Yeah, that was always a very tense time," says Barbieri. "Steve Nye was a calming influence. I think when somebody's doing a vocal, you can't tell them, 'Oh, that was great', or 'Oh, that wasn't quite right.' Only they are gonna know. It's such a personal thing. So, it was just a case of between him and Steve Nye offering quite cautious advice that they'd come up with it. I mean, in the end David would know what he was happy with, y'know."
Where Sylvian's vocals on the previous Japan albums had made much use of the Eventide harmonizer, its effects became much more subtle on Tin Drum. "A lot of the harmonizer had gone by that time," Barbieri says. "I mean, Quiet Life and Polaroids, it's just full on, isn't it? It's like 100‑percent harmonizer, I think, and that was the sound at the time. But with Tin Drum, it was veering towards a more natural sound. In David's next three solo albums, everything was more acoustic."
Subsequently...
Almost 40 years on, Barbieri reflects on the 1982 split of Japan, the benefit of hindsight leading him to believe that it might not have happened if they'd given themselves some time off to pause and reflect. "We were working so hard," he says. "Everything was so full on. We really should've just maybe let everybody go and do a solo album or something."
The main tensions within Japan were between David Sylvian and Mick Karn — Karn wanted to have a parallel solo career to the band; Sylvian didn't agree. Barbieri and Sylvian were meanwhile already making ambient music together by the time of the band's collapse.
"I was always closest to David as a friend and as somebody who understood what I was doing in the group," says Barbieri. "We had an understanding and a love of ambient electronic music. So, we would naturally, if we were in rehearsals, start composing things."
Barbieri went on to work — alongside Steve Jansen — on David Sylvian's subsequent Steve Nye co‑produced solo albums, Brilliant Trees (1984) and Gone To Earth (1986).
"David with 'Ghosts', he felt, 'This is it; this is the way I really want to take it forward,'" says Barbieri. "So, we were close on that level as well because we worked so closely on that track together. I don't think Mick ever particularly understood what I was doing (laughs). Sometimes you just get that in a group, y'know. I think he was always suspicious of synthesizers. He used to say that I 'played equipment, not instruments.'"
Karn sadly passed away due to cancer in 2011, but Japan had in fact fully reunited, in 1991, for the one‑off, self‑titled album made under the name Rain Tree Crow. Their idea was that changing their name gave them a fresh slate, making them a fully collaborative unit again, mainly because the album was written and improvised together in the studio.
"It was agreed we'd go in with nothing," says Barbieri. "It was really enjoyable and we found a different way of working. It's a different sound. Again, we're still using synthesizers, but Mick's style changed slightly. In fact, what was great was that more of his clarinet playing and saxophone playing came to the fore. That's a beautiful part of the album."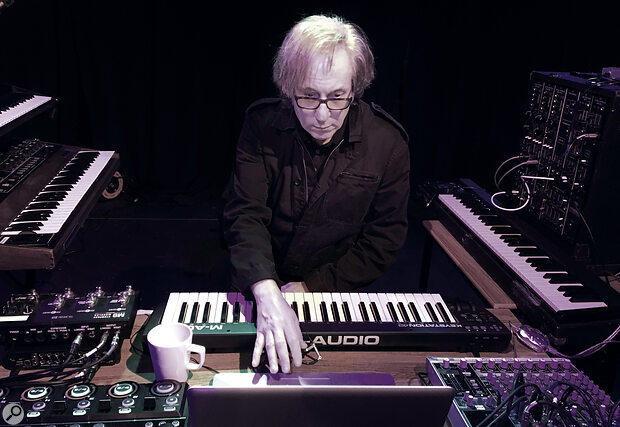 Richard Barbieri himself remains very busy, having played with Porcupine Tree and the Bays and maintained a solo career, with his most recent album, Under A Spell, released earlier this year. These days he's a fan of Dreadbox's range of analogue synths, including the Nyx and the Medusa, and he's recently also taken delivery of a Sequential Prophet‑5 desktop, which he says compares very well to his original keyboard that he still uses, along with his trusty Roland System 700.
"The Prophet‑5 desktop is fantastic," he enthuses. "I'm using the Access Virus to control that because it's got aftertouch. I've only had the Prophet for a week and I've been doing some sort of A/B tests and programming on it. It's amazing."
Looking back down four decades, he is clearly still proud of the creative high watermark that was Japan's Tin Drum, and particularly 'Ghosts', which he still regards as "probably the best track we ever did."
For David Sylvian, meanwhile, 'Ghosts' remains the track that guided his subsequent solo career. "Writing 'Ghosts' was a turning point for me," he recalled recently on his website. "So much of what we created in Japan was built on artifice. With that song, I'd felt I'd had the breakthrough I was looking for. In the coming years I'd forget all about notions of vulnerability, opening up the material to a greater emotional intensity. I knew I had to find my own voice..."
New forum posts
Early Black Friday Offers: Up To 50% Off EastWest SOS MusicTools > 21 Nov 2023, 12:06 New Products & Industry News
Re: Korg Triton or Yamaha MX61? Hugh Robjohns > 21 Nov 2023, 12:01 Keyboards & Synthesis
Re: Spotify to introduce minimum plays threshold for payment RichardT > 21 Nov 2023, 11:43 Music Business
Re: Good But Cheap Audio Interface With Optical Input jaminem > 21 Nov 2023, 11:31 Recording: Gear & Techniques
Re: Going all analog synths suggestions The Elf > 21 Nov 2023, 11:21 Keyboards & Synthesis
Active topics
Early Black Friday Offers: Up To 50% Off EastWest
Good But Cheap Audio Interface With Optical Input
Amazing support
Reduced footprint stand
Up To 75% Off - Sonora Cinematic / Gothic Instruments Black Friday Sale
NatLife Sounds Black Friday Sale - 40-50% Off Analog and VST Synth Patches
ModeAudio releases 'Fluid - Ambient Techno Loops'
Early Black Friday Offers: Up To 50% Off Baby Audio
AudioScape release XL-305R spring reverb plug-in
Go to unread posts now working!
Recently active forums
Recording: Gear & Techniques
Mixing, Mastering & Post Production
New Products & Industry News
Music Business
Windows Music
Apps & Other Computers/OS
Guitar Technology
Keyboards & Synthesis
DIY Electronics & Studio Design
Live Sound & Performance
Music Theory, Songwriting & Composition
User Reviews
Remote Collaboration
Self-Promotion
Create an account
Songwriter Interviews
Song Writing
Fact or Fiction
They're Playing My Song
Songfacts Pages
Songwriting Legends
Songfacts Podcast
Amanda Flinner
Bruce Pollock
Corey O'Flanagan
Dan MacIntosh
Laura Antonelli
Leslie Michele Derrough
Maggie Grimason
Nicole Roberge
Roger Catlin
Shawna Ortega
Trevor Morelli
Ghosts by Japan
Songfacts®:
Japan were a British Pop/Rock group, fronted by David Sylvian, who achieved success in the late 1970s and early 1980s. This autobiographical haunting ballad was Japan's biggest hit. A song with an entirely minimal arrangement, it was one only a very few such "minimalist" songs to reach the UK Top 10.
Despite the song's success, Japan split a few months after its release. Sylvian explained to Mojo September 2009: "I had begun achieving the goal, the band was becoming successful, but I was finding myself no happier than when I had started, even if I had gained a sense of self-sufficiency. My experience of the world was very cloistered. I didn't like being held in. I didn't like being documented. I didn't like people walking in my footsteps. I found the experience of the modicum of fame I had underwhelming. It wasn't what I wanted, and that was a revelation. So I had to re-evaluate and there was turbulence in that as I was going to have to upset the lives of some very dear friends. But again it was a means of survival and a means of trying to find a purposeful existence. Ghosts sort of pre-empts all that. By disbanding the group it enabled me to move in any direction I wanted without compromise."
Sylvian told Mojo that this song is the only piece that Japan produced that still resonates with him as it's the most autobiographical piece. He explained: "It was the only time I let something of a personal nature come through and that set me on a path in terms of where I wanted to proceed in going solo."
More songs from Japan
More songs that are autobiographical
More songs from 1982
Lyrics to Ghosts
More Songfacts:
Hunger Strike Temple of the Dog
"Hunger Strike" by Temple of the Dog features Chris Cornell and Eddie Vedder, and was Vedder's first music video.
Alejandro Lady Gaga
The songs on Lady Gaga's The Fame Monster album represent a "fear" of some "monster." "Alejandro" is her "fear of sex" monster.
Walking On Thin Ice Yoko Ono
John Lennon's lead guitar work on Yoko Ono's "Walking On Thin Ice" proved to be his final creative act. It was upon their return home after completing laying down the track that Lennon was murdered by Mark David Chapman.
I'll Wait Van Halen
Michael McDonald co-wrote the Van Halen song "I'll Wait."
The Unforgiven Metallica
On Metallica's "The Unforgiven," James Hetfield modeled his vocals on Chris Isaak
Island Girl Elton John
Elton John's #1 hit "Island Girl" is about a prostitute.
Editor's Picks
Famous Singers' First Films Song Writing
A look at the good (Diana Ross, Eminem), the bad (Madonna, Bob Dylan) and the peculiar (David Bowie, Michael Jackson) film debuts of superstar singers.
Name the Character in the Song Music Quiz
With a few clues (Works at a diner, dreams of running away), can you name the character in the song?
JJ Burnel of The Stranglers Songwriter Interviews
JJ talks about The Stranglers' signature sound - keyboard and bass - which isn't your typical strain of punk rock.
How The Beatles Crafted Killer Choruses Song Writing
The author of Help! 100 Songwriting, Recording And Career Tips Used By The Beatles, explains how the group crafted their choruses so effectively.
Daryl Hall Songwriter Interviews
Daryl Hall's TV show is a hit, and he's been inducted into the Rock and Roll Hall of Fame - only one of these developments excites him.
Lip-Synch Rebels Song Writing
What happens when Kurt Cobain, Iron Maiden and Johnny Lydon are told to lip-synch? Some hilarious "performances."
Songfacts® Newsletter
A monthly update on our latest interviews, stories and added songs
Information
Terms of Service
Our Privacy Policy
Google Privacy Policy
Songfacts API
Music History Calendar
Song Licensing
Affiliate Disclosure
X (Twitter)
Contribution
Message Boards
Songfacts Writers
©2023 Songfacts, LLC

Archived news
Cassettes | MD
Commissions
Compilations
Miscellaneous
Vinyl & cassettes
Tracks – by/with DS
Tracks – Live
Tracks – unreleased
Tracks – used/covered
Tracks – covered/remixed
Audio & video
davidsylvian.net exclusives!
Transcripts
David Sylvian publications
Tour programmes
Related publications
Presskit pictures
Art & Exhibitions
Artists related to David Sylvian
Related releases
Vinyl and cassettes
Russian counterfeits
Asian counterfeits
Video (incl. DVDs)
1988 – In Praise Of Shamans
1992 – The First Day
1993 – The Road To Graceland
1995 – Slowfire
2001 – Everything and Nothing tour 01
2002 – Everything and Nothing tour 02
2003 – Fire In The Forest 03
2004 – Fire in The Forest 04
2007 – The World Is Everything
2011 – Punkt Festival
2012 – Implausible Beauty
2013 – The Kilowatt Hour
Soundchecks
Season's Greetings
Hospital (No Worries 2017)
Your shopping bag is empty. Go to the shop
Ghosts (Japan)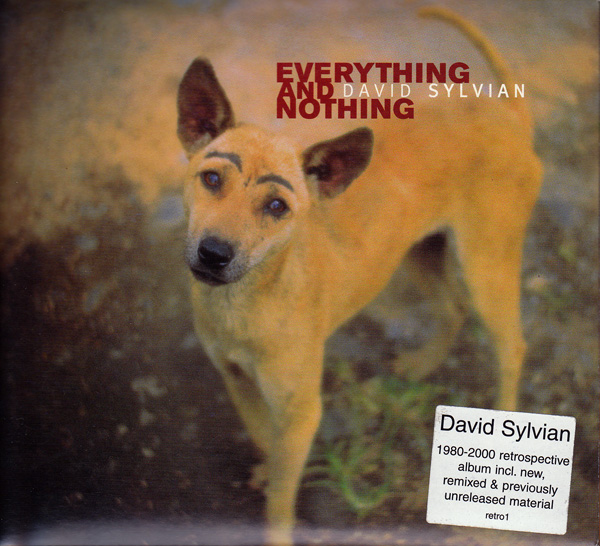 Release date:
March 1, 1982
©1981 Virgin Music Ltd
Chadwick Nomis Ltd / Virgin Music (Publishers) Ltd
This track is included because David himself said that Ghosts was the first track that indicated the new direction of his compositions after the Japan period.
David recorded new vocals for this track for the Everything And Nothing compilation in 2000 (which also appeared on the Victim Of Stars compilation)!
Ghosts David Sylvian Everything and Nothing Tour '01
Transcribed by Andrew ( [email protected] )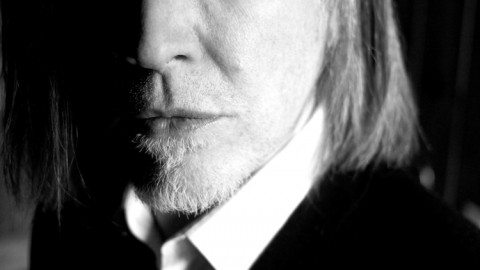 David Sylvian
Performer, Lyrics, Music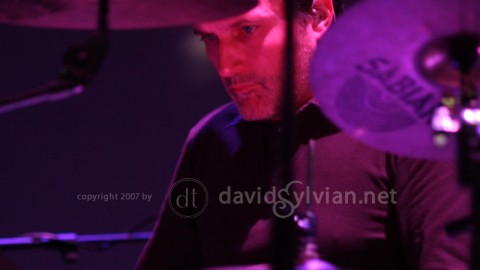 Steve Jansen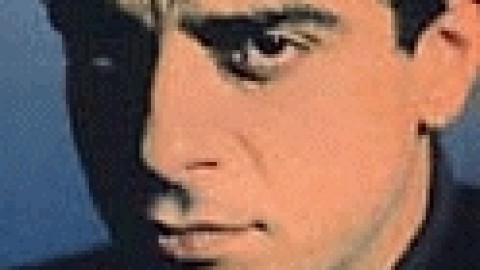 Richard Barbieri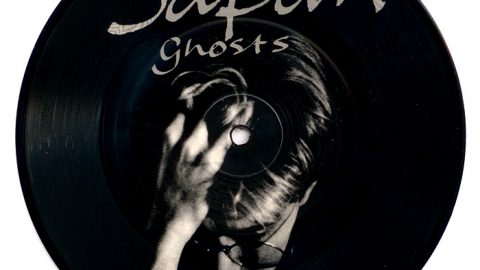 A Victim Of Stars, 1982-2012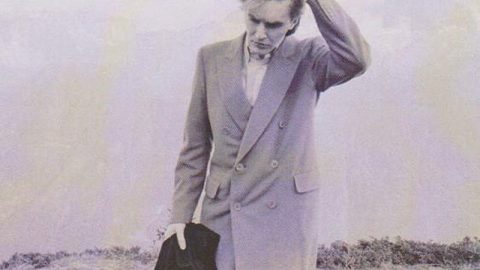 A Victim Of Stars, 1982-2012 (sampler)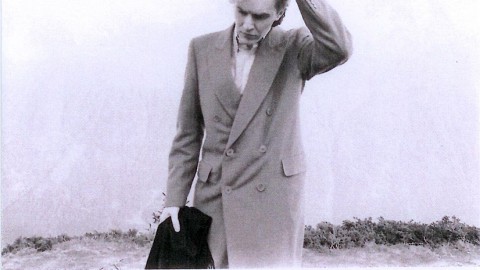 A Victim Of Stars, 1982-2012 (2CDR UK promo)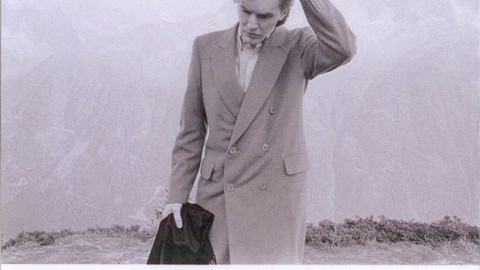 A Victim Of Stars, 1982-2012 (2CDR DE promo)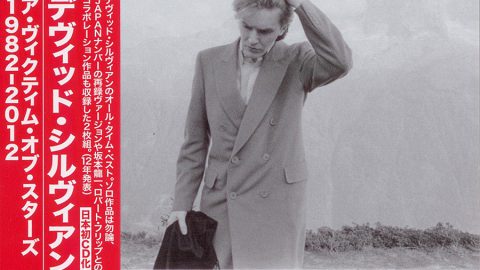 A Victim Of Stars, 1982 – 2012 (Japan, Limited pressing)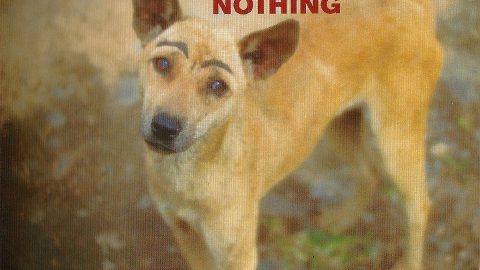 Everything And Nothing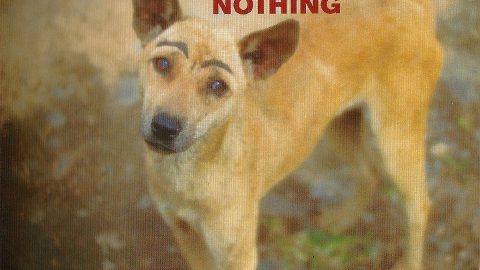 Everything And Nothing Ltd. Ed.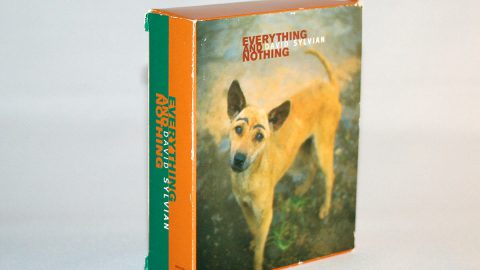 Everything & Nothing 2MD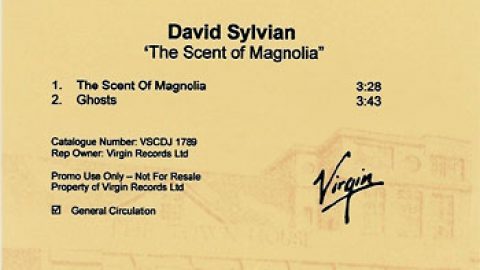 Everything And Nothing 2 track advanced radio promo
Everything And Nothing 4 track promo sampler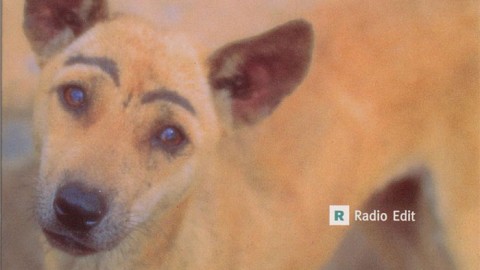 Everything And Nothing 2 track radio-edit promo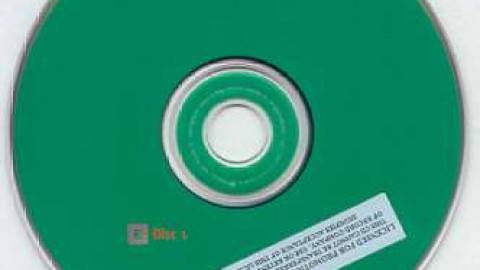 Everything And Nothing (US promo)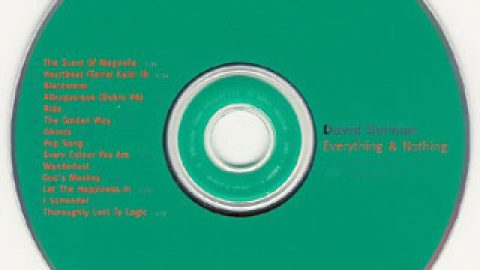 Everything and Nothing (US promo, 2nd)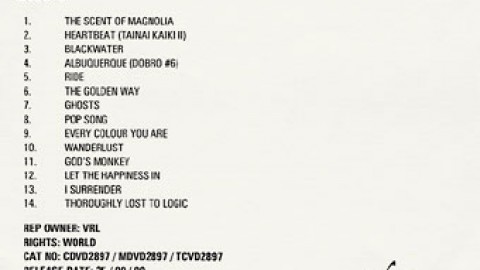 Everything And Nothing (UK advanced)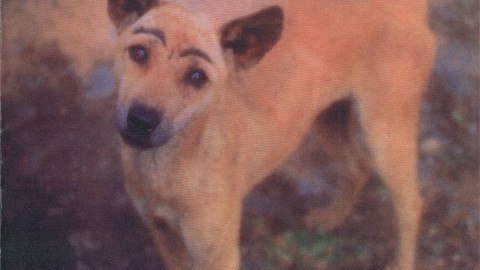 Everything And Nothing (Russia)
Retrospective – God's Monkey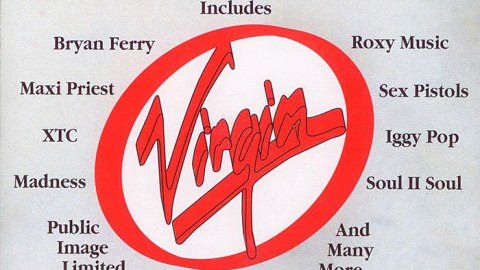 Highlights From 21 years of Virgin Records
Remastered series advanced promo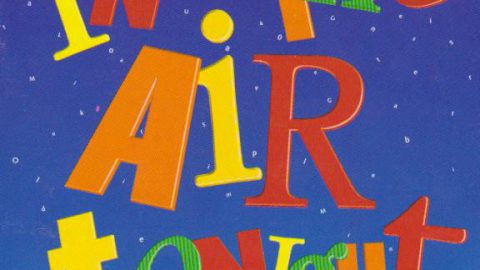 Virgin Greatest Hits In The Air Tonight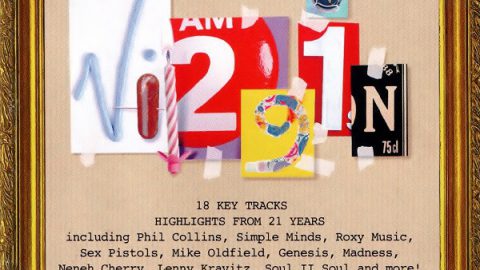 Virgin's 21st Anniversary Sampler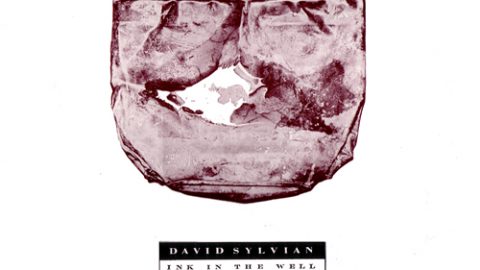 Ink In The Well – A Conversation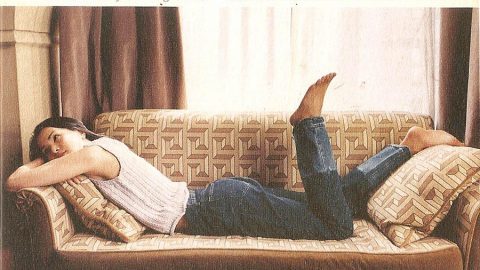 Chilled Out (3CD of Beautifully Relaxing Music)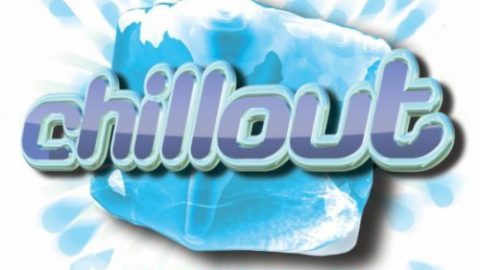 Original Hits – Chillout: 6cd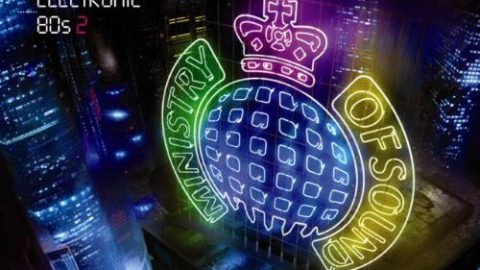 Anthems Electronic 80's 2 [Box set]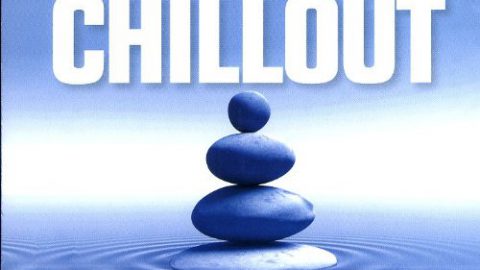 Massive Hits! – Chillout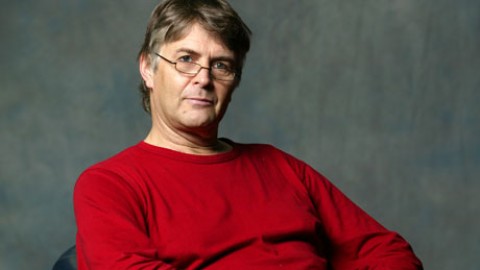 BBC Radio 3 Mixing It (1991 with Mark Russell and Robert Sandall)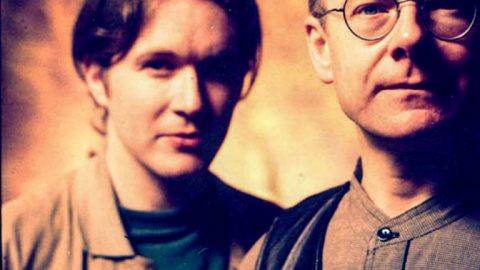 Ghosts (live 1992)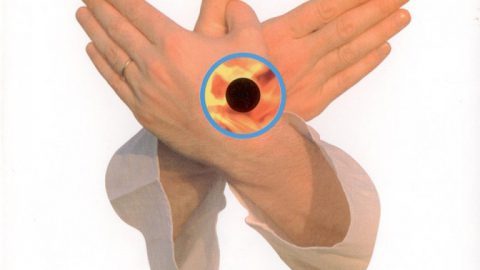 Ghosts (live 1995)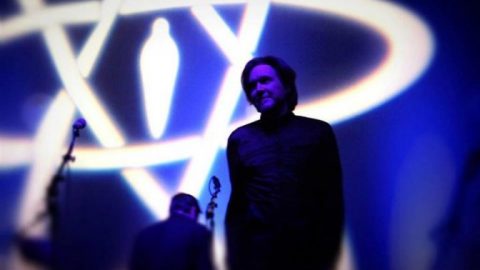 A Fire In The Forest + Ghosts (medley, live 2007)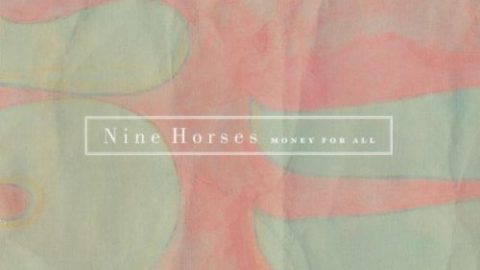 Serotonin (Burnt Friedman Remix)
Track from the Money For All EP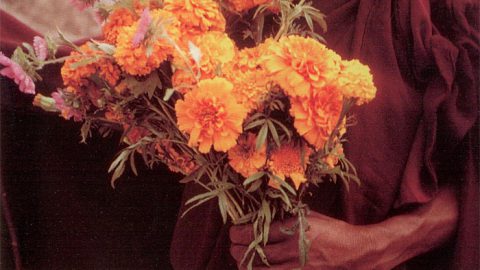 The Beekeeper's Apprentice
Recorded September 1990 in London.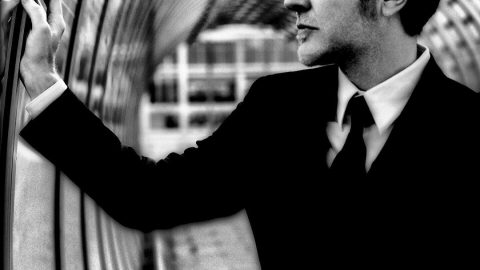 A commercial for TIAA features a recording by David Sylvian. The track is a vocal rendition of Somewhere (from...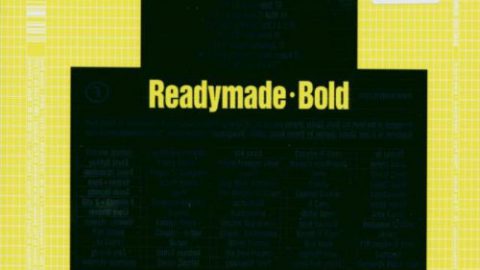 Brilliant track from Readymade FC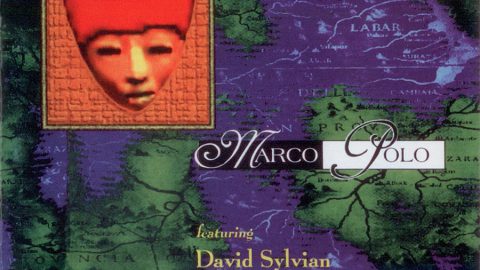 The Golden Way
Track from the Marco Polo project of Alesini and Andreoni.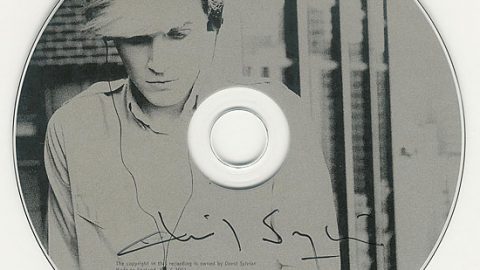 Blow Peoples Hearts Wide Open (2001 trophies.org interview)
Back in 2001, when this site was named trophies.org, I collected questions from visitors for an email-only interview with...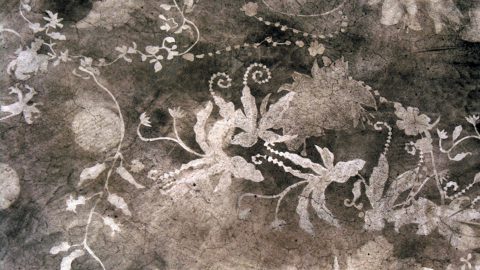 The God Of Crossroads
Uncommon Deities poem (Punkt 2011) on music by Jan Bang and Erik Honoré.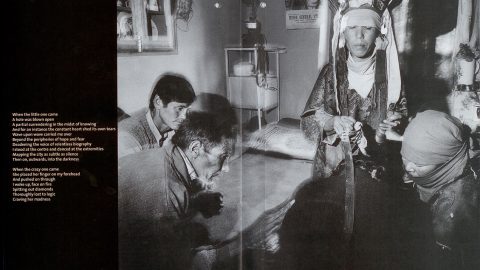 Untitled 01 – 4th Movement – Salvation
Features a poem spoken by David Sylvian
Latest news
Rumore (Italy, #381 October 2023)
Isabelle Adjani – Il Manque Un Mot
The Perfume Of Wealth – Photographic Prints released on February 23, 2024
STEFANO PANUNZI – PAGES FROM THE SEA
©2023 davidsylvian.net | Privacy Policy
Log in with your credentials
Forgot your details.

Virtual Insanity: 39 Music Videos That Defined The 90s
'gaucho': how steely dan turned tragedy into triumph, best coleman hawkins songs: 20 jazz essentials, bb king's 'live at the regal': from beale street blues boy to global legend, 'under a blood red sky': the incantatory power of u2's live mini-album, 'bed of rose's': the statler brothers' daring story song of 1970, 'under pressure': queen and david bowie's once-in-a-lifetime pairing, taylor swift, drake, and more take home multiple billboard music awards, elton john earns multi-platinum plaque for 'diamonds,' shares 'step into christmas' ep, 'billy idol: state line' to premiere exclusively on veeps, rakim, hit-boy, and ludacris share nfl memories in 'football and flow' series series, bon jovi shares new original holiday song 'christmas isn't christmas', george brown, co-founder of kool and the gang, dies at 74, the black crowes share music video for '99 pounds (2023 mix)', japan & david sylvian.
Japan were a British art rock band co-founded by David Sylvian who notched hit singles like Ghosts and were hugely influential on new wave.
Published on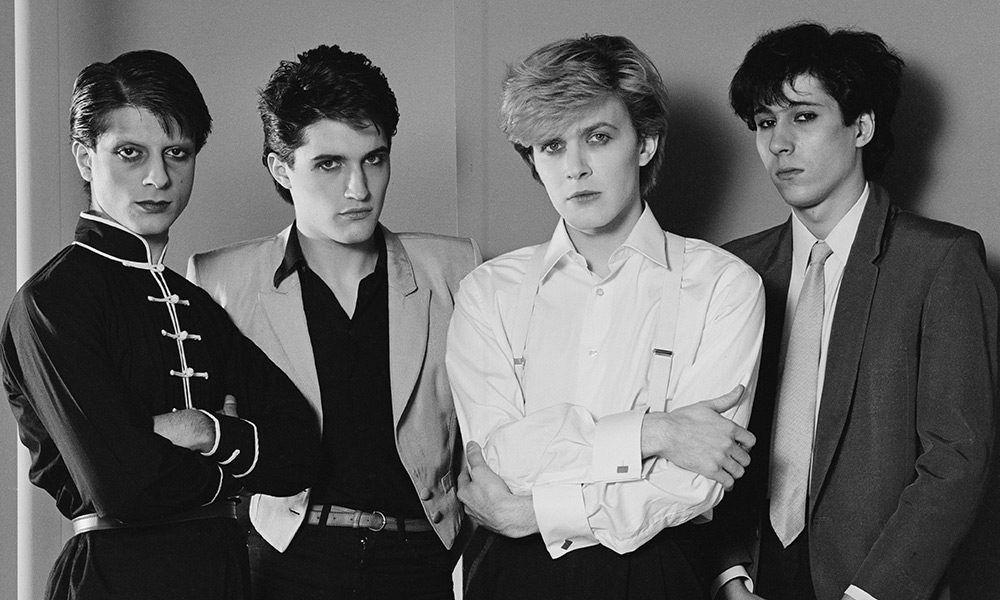 One of the most fondly looked back on bands of their era the group Japan were also largely misunderstood at the time. Although they had definite roots in the glam rock camp they would be categorised later as part of the New Romantic movement, though they were nothing of the sort. Ironically, they split up just as their star was rising to its height but they left a sequence of lovingly crafted albums and a dedicated fan base in the UK and Europe while not surprisingly they were feted as megastars in the country which gave them their name.
Following their demise, all the members went on to do good collaborative work. Vocalist David Sylvian, the band's most visible presence perhaps, would work profitably with Ryuichi Sakamoto, of Yellow Magic Orchestra while bassist Mick Karn and his undeniable fretless skills can be heard on albums by Kate Bush (a big fan of Japan's), Joan Armatrading and Gary Numan. Sessions aside Karn hit the charts with Midge Ure and recorded alongside Bauhaus leader, Peter Murphy. Guitarist Rob Dean crops up on albums by Sinead O'Connor and Numan and drummer Steve Jansen and keyboardist Richard Barbieri achieved success as The Dolphin Brothers. There has been one reunion with the band coming together to make the Rain Tree Crow album in 1991.
'White Punks On Dope': The Tubes Share UK Chart With ABBA And Queen
Brittany howard offers up dystopian new single 'red flags'.

You can probably count the number of great bands to come out of Catford on the fingers of one hand but Japan is one such animal. Old school friends Mick Karn and Richard Barbieri and the brothers David Sylvian and Steve Jansen had long dreamt of pop stardom as they sat around in bedrooms listening to their heroes, David Bowie , Marc Bolan's  T. Rex  and  The New York Dolls . Of course, Bowie was something of a local hero, being from around the same parts – Beckenham and Bromley – and Sylvian was a fanatic. He took his name from a reference in the song Drive-In Saturday to a pick-me-up a la Viagra, which Bowie had in any case adapted from the pseudonym of New York Doll Sylvain Sylvain. Brother Steve also fancied an alter ego (the boys were actually both Batt's) and Mick Karn was born Andonis Michaelides into a Greek-Cypriot family.
Whatever the glamorous intent the band's first forays were largely pop-funk affairs with interesting lyrics and lots of make-up.  Although they fell through the cracks at a time when punk and new wave ruled, Japan were pretty hard done by and you can hear their anger in places on the opening   Adolescent Sex  and  Obscure Alternatives  albums while  Quiet Life  is a more considered and eloquent disc.
The first album for Virgin is  Gentleman Take Polaroids , their best and most sophisticated recording until that time, thanks to Sylvian's increasingly rich baritone vocals, the intrinsic layers of electronic sound integral to Japan's very being and some top-class writing from the ranks on the expanded version where one can hear Richard Barbieri's instrumental 'The Experience of Swimming' and Rob Dean's final work with the band, 'The Width of a Room'. Meanwhile is well represented with the bulk of the pieces, including the very fine Nightporter and the title track – Japan's first charting single. Sylvian also gives an indication of things to come when he combines with Ryuichi Sakamoto on 'Taking Islands in Africa'. In keeping with their penchant for esoteric covers, there's a Japan-style interpretation of  Smokey Robinson 's 'Ain't That Peculiar'.
1981's  Tin Drum  really nails the group's determination to fuse eastern and Western music and make full use of the emerging programme orientated sounds. An adventurous, farsighted experiment for sure, this album contains Japan favourites like 'Still Life in Mobile Homes', 'Visions of China' and 'Ghosts', which vindicated the in house method when it soared into the top five. The album also charted high and went Gold and in fact, has since been posthumously awarded BBC Radio 6 Music's 'Goldie' for being the best album of 1981. It's every bit as good as that prestigious gong would indicate.
Oil On Canvas  is a live album that was released after the band had split up in 1982, their passing much mourned by an increasingly devoted fan base. It sold over 100,000 copies. Two years later Sylvian sat down and assembled the fine compilation  Exorcising Ghosts , a précis of Japan to date, including rare B-sides, remixes and instrumentals. A must-have for those with an interest in this idiosyncratic and complex group.
Sylvian's own solo career has been equally fascinating as he explores areas of jazz, the avant-garde, electronica and what is loosely termed progressive rock.
His debut solo proper,  Brilliant Trees , includes contributions from Ryuichi Sakamoto, trumpeter Jon Hassell and Can bassist Holger Czukay. In many ways, it's reminiscent of the contemporary albums being made by Talking Heads and David Byrne. Using the same core Sylvian's  Alchemy – An Index of Possibilities is a welcome return. It was originally only available as a Japanese CD or a cassette. Again the delightful blend of world music, ambient sound and prepared tapes are well ahead of the herd. By now, Sylvian was being taken seriously and any of the lingering glam/new romantic trappings, a hindrance in the first place, had long since gone. Robert Fripp plays the guitar on the sublime 'Steel Cathedral's and the three-part instrumental 'Words with the Shaman' features Soft Machine bassist Percy Jones. This is heady stuff.
Gone to Earth  finds Sylvian working with Steve Nye again and recording at Virgin's The Manor Studios in Oxfordshire, hence the rural title perhaps. Collaborators here are Fripp, Bill Nelson and BJ Cole, not forgetting assists from a few former Japan members and the great flugelhorn player Harry Beckett. In remastered from the original double album is expanded and improved upon with bonus remixes. It's all art-rock of the highest calibre anyway and is one of Sylvian's genuine masterpieces.  Secrets of the Beehive took David back to the charts in 1987 includes the sought after the track 'Forbidden Colours' (music by Sakamoto, lyrics by Sylvian), their vocal version of the theme from the film  Merry Christmas, Mr Lawrence . In general Sylvian's work has matured to such an extent that he's almost left the art and avant-garde tags behind since he's working with themes that might as well be termed modern classical. Certainly is rich in plush orchestration, strings and woodwind. A marvellous thing indeed.
Following a brace of albums, he made with Holger Czukay and the short-lived but fertile   Rain Tree Crow   period Sylvian worked on purely ambient music and began to explore a fruitful liaison with Robert Fripp. After working with Fripp in the studio and on stage Sylvian returned to his solo career with  Dead Bees on a Cake  (1991) where the recipe includes Bill Frisell's dobro, Talvin Singh's tables and lots of Marc Ribot's extraordinary electric, acoustic and slide guitar genius. Recorded here, there and everywhere – well Peter Gabriel's Real World Studios, Box in Wiltshire, Napa, CA, Minneapolis and Seattle – this is an approachable jazz-fusion affair. The ensuing  Approaching Silence  (1999) is an ambient compilation featuring Fripp and is a wise choice for those seeking something sonically unique.  Everything and Nothing  is a quite superb compilation of a quite different sort. Here you find old Sylvian and Japan favourites, cuts that didn't quite make  Dead Bees … and Sylvian's contributions to the hard to find Marco Polo album by world music duo Nicola Alesini and Pier Luigi Andreoni. As a studied look at what was then a twenty-year stint with Virgin, it's hard to fault. If nothing else the album was a wake-up call to those who'd missed out the first time, or simply didn't grasp how good all this music was.
And so the present and the recent   A Victim of Stars (1982 – 2012) , another primer to what has been a truly extraordinary career bearing in mind where Sylvian and Japan started out – basically as two-chord wonders. He isn't that now. What could be construed as the best of his work, though that's in so many other places too,  A Victim of Stars   is a triumph. Apart from a slew of defiantly modernist compositions from the vaults It also includes the newly recorded 'Where's Your Gravity?' It sets the seal for now on a body of work that improves with time.
We can only hope there is more to come from Sylvian. Well-dressed music doesn't come any more stylish than this. The gentlemen's relish.
Your email address will not be published. Required fields are marked *
Save my name, email, and website in this browser for the next time I comment.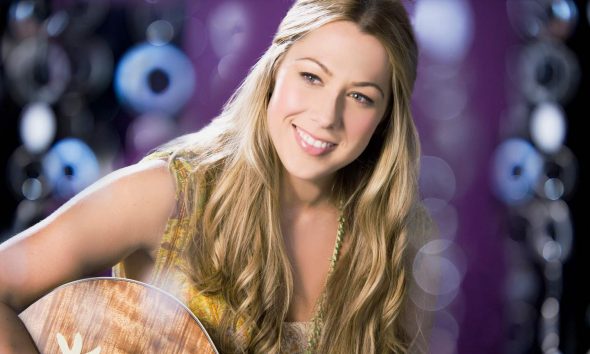 Holding the Music in Your Hands ®
Thanks for being a part of the SDE community.
Remember Me
Forgot password?
Don't have an account? Sign up! Japan / Exorcising Ghosts
Classic compilation reissued on half-speed mastered vinyl.
By Paul Sinclair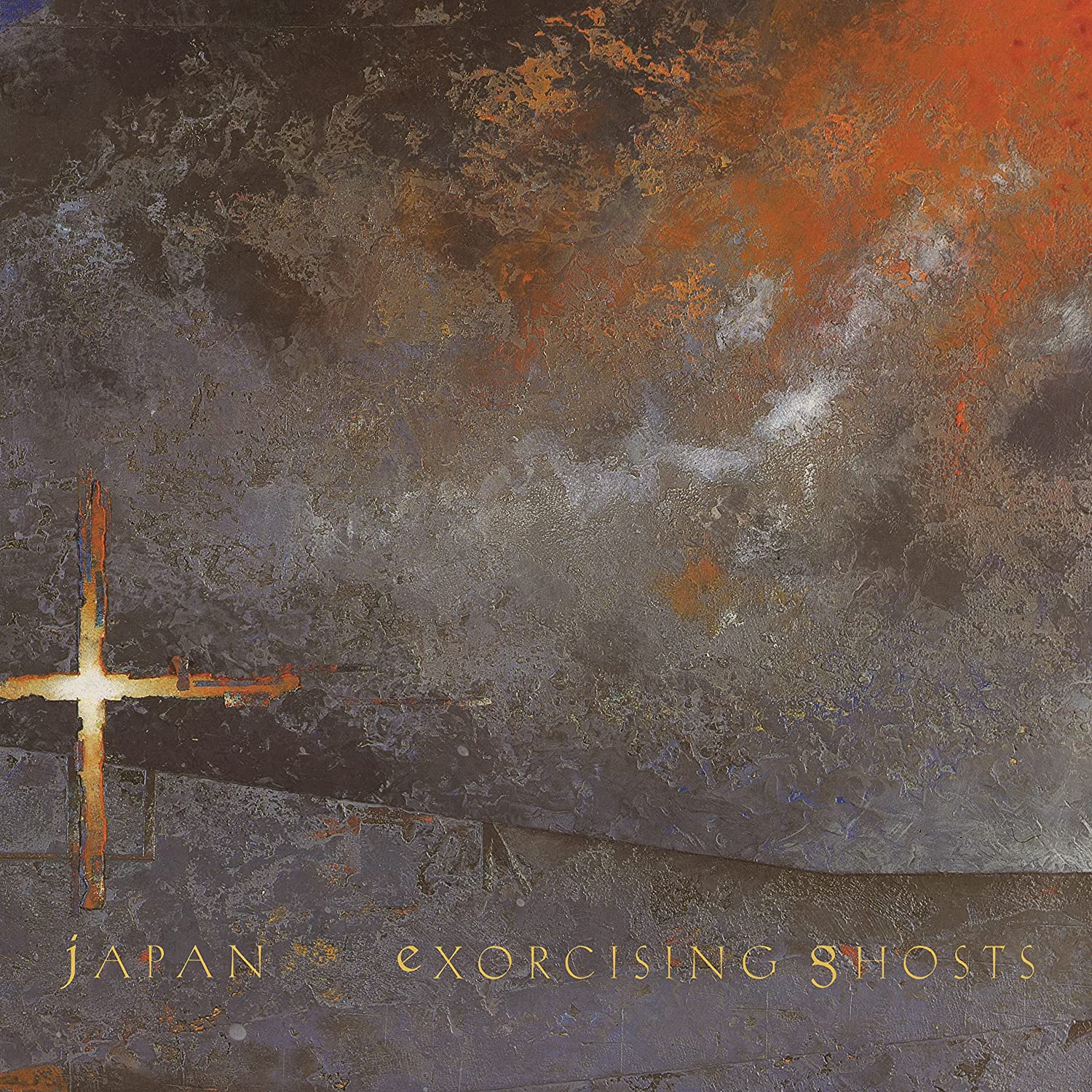 Japan's 1984 compilation Exorcising Ghosts will be reissued as a half-speed mastered 2LP vinyl set, in October.
The album was compiled and produced in consultation with lead singer David Sylvian , two years after Japan dissolved. It features three recordings from the band's early career on the Hansa Records label (including 1979's 'Quiet Life') but largely focuses on material from their two studio albums on Virgin Records; Gentlemen Take Polaroids (1980) and Tin Drum (1981). It's notable for a few song variations, including the 1981 remix of 'Taking Islands in Africa' and the extended version of 'The Art of Parties'.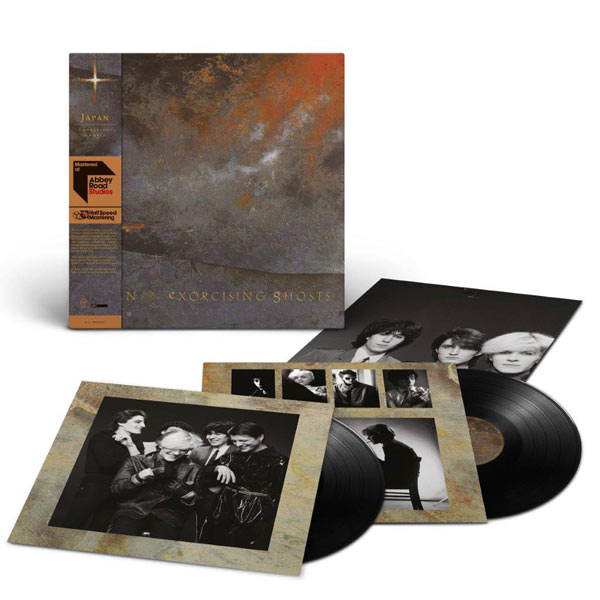 Miles Showell at Abbey Road Studios has created the half-speed mastered vinyl. The LPs are housed in a gatefold sleeve with printed inner bags, a print of the band, the all important Abbey Road half-speed master certificate, and a cover-empathetic obi strip.
Exorcising Ghosts is released on 7 October 2022 via UMC/EMI.
Compare prices and pre-order
Exorcising Ghosts [VINYL]
Tracklisting, exorcising ghosts japan / 2lp vinyl.
Methods of Dance (From Gentlemen Take Polaroids)
Swing  (From Gentlemen Take Polaroids)
Gentlemen Take Polaroids (From Gentlemen Take Polaroids
Quiet Life (From Quiet Life)
A Foreign Place (From Quiet Life single)
Nightporter (From Gentlemen Take Polaroids)
My New Career (From Gentlemen Take Polaroids)
The Other Side of Life (From Quiet Life)
Visions of China (From Tin Drum)
Taking Islands in Africa (Steve Nye Remix) (Original on Gentlemen Take Polaroids)
Ghosts (From Tin Drum)
Sons of Pioneers (From Tin Drum)
Voices Raised in Welcome, Hands Held in Prayer (From Oil On Canvas)
Life Without Buildings (From The Art of Parties Single)
Talking Drum (Edit) (Original on Tin Drum)
The Art of Parties (12"Version) (Original on Tin Drum)
Sign Up For the SDE newsletter
SuperDeluxeEdition.com  helps fans around the world discover physical music and discuss releases. To keep the site free, SDE participates in various affiliate programs, including Amazon and earns from qualifying purchases.
Related Content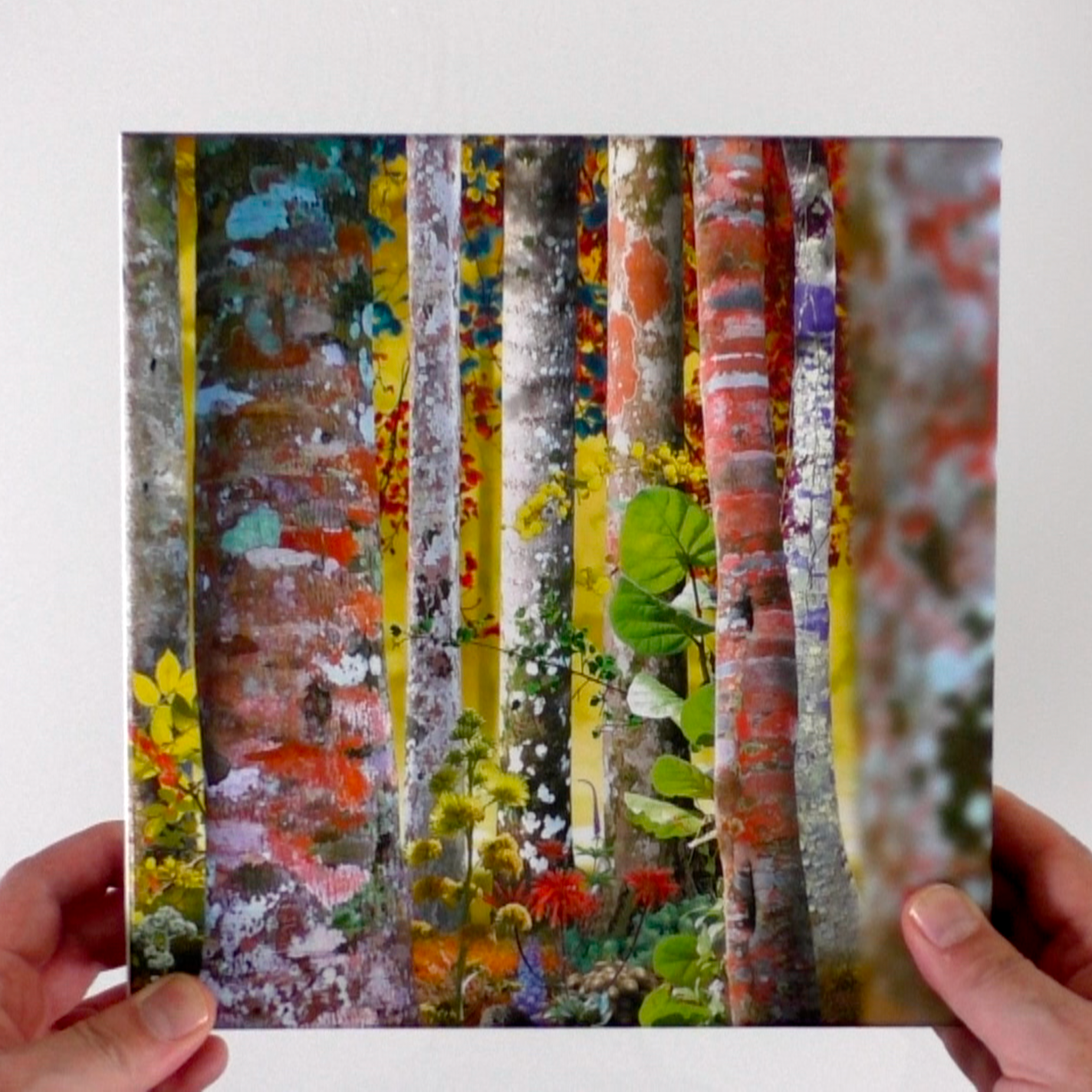 01 Aug 2023
David Sylvian / Do You Know Me Now? 10CD box set – unboxed!
Watch the SDEtv unboxing video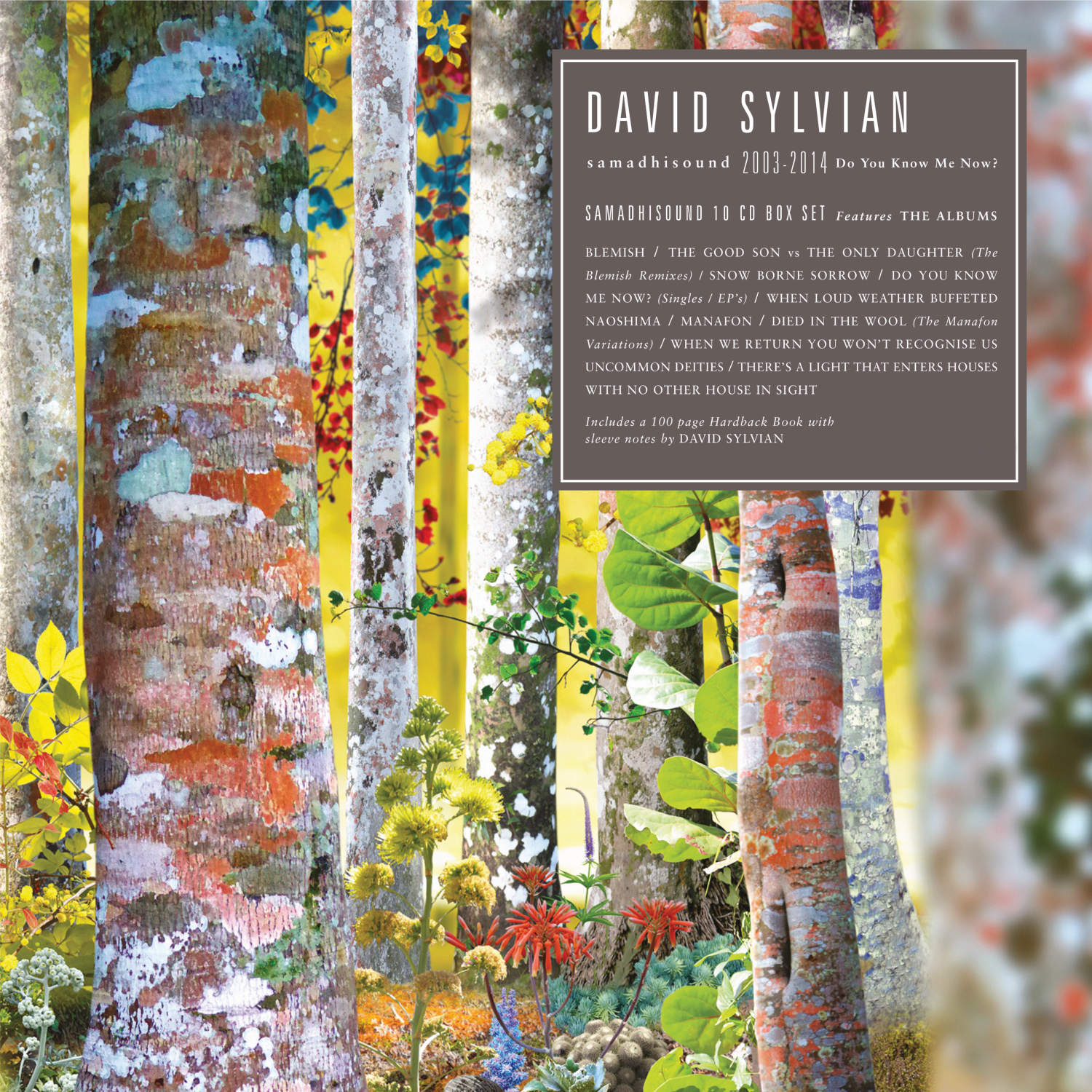 22 Jun 2023
David Sylvian / samadhisound 2003-2014: Do You Know Me Now?
Limited edition 10CD box set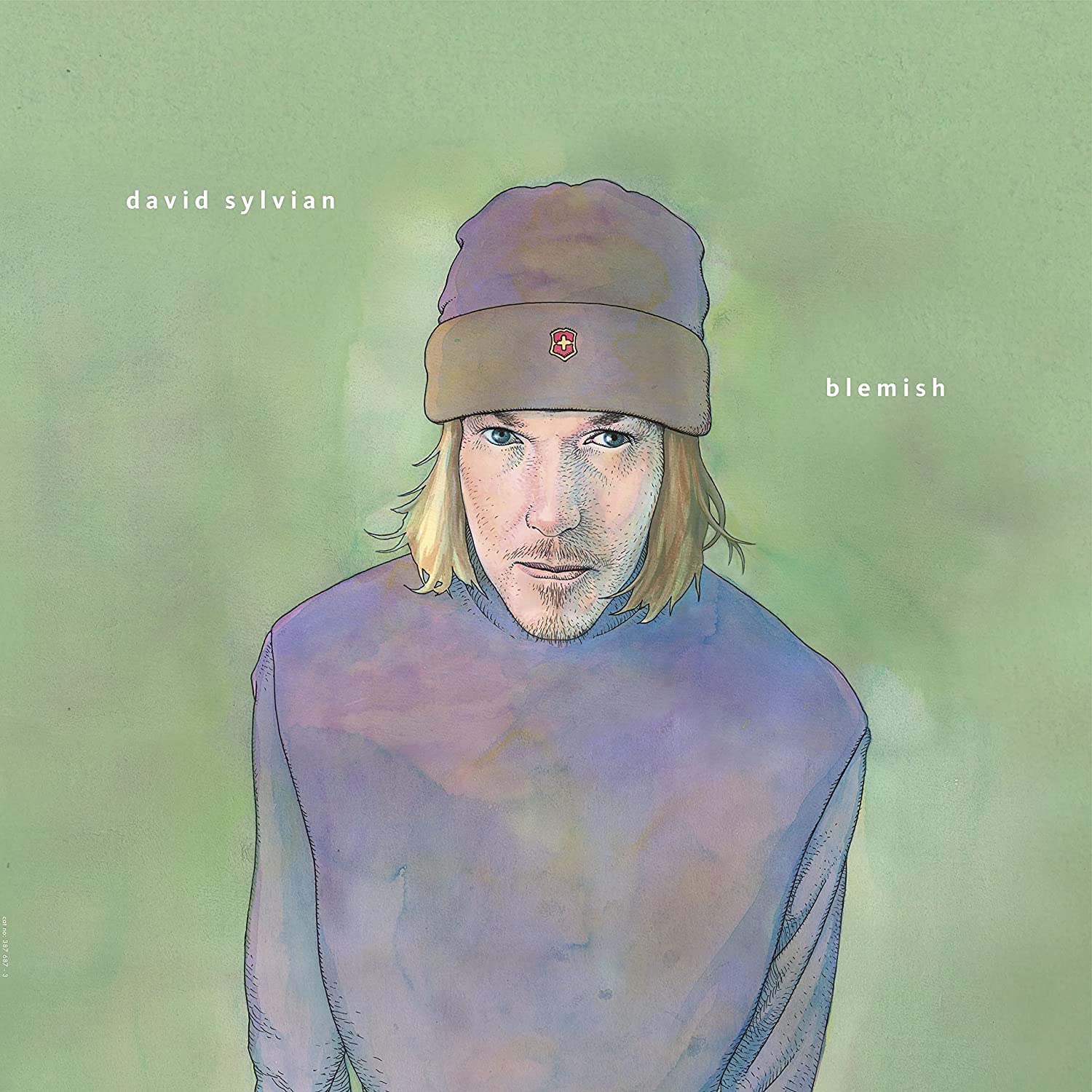 26 Jul 2022
David Sylvian / vinyl reissues
'Blemish' and 'Manafon'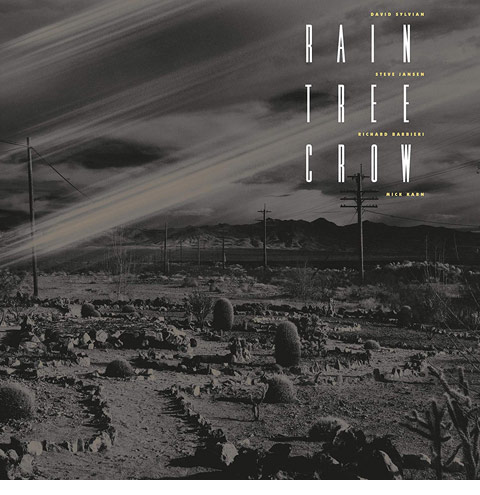 19 Feb 2019
Rain Tree Crow reissued on 180g vinyl
As predicted, when the David Sylvian vinyl reissues were announced, the 1991 Japan reunion album…
54 Comments
Sign up for the sde newsletter.
ABBREVIATIONS
BIOGRAPHIES
CALCULATORS
CONVERSIONS
DEFINITIONS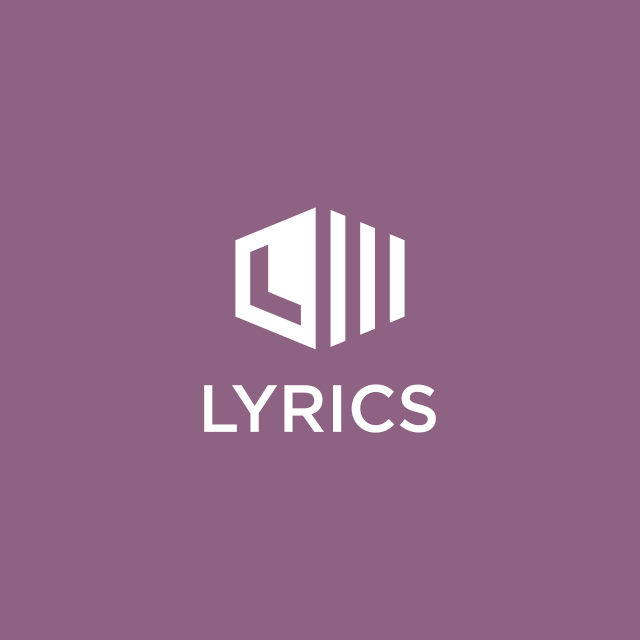 PDF Playlist
David Sylvian , Air , Japan , Mick Karn , Richard Barbieri , Steve Jansen
About Ghosts
"Ghosts" is a song by English band Japan. It was released in edited form in March 1982 as the third single from their 1981 album Tin Drum. It reached number 5 in the UK Singles Chart in April. Although it was their biggest hit, this was not enough to stop the band splitting a few months later. Journalist Todd Hutlock called it "one of the most remarkable and unlikely entries in British chart history."
The easy, fast & fun way to learn how to sing: 30DaySinger.com
become a better singer in only 30 days , with easy video lessons.
Japan i/dʒəˈpæn/ (Japanese: 日本 Nihon or Nippon; formally 日本国 Nippon-koku or Nihon-koku, literally "[the] State of Japan") is an island nation in East Asia. Located in the Pacific Ocean, it lies to the east of the Sea of Japan, China, North Korea, South Korea and Russia, stretching from the Sea of Okhotsk in the north to the East China Sea and Taiwan in the south. The characters that make up Japan's name mean "sun-origin", which is why Japan is sometimes referred to as the "Land of the Rising Sun". more »
Follow 0 fans
Sheet Music PDF Playlist
Written by: David Sylvian
Lyrics © MUSIC SALES CORPORATION
Lyrics Licensed & Provided by LyricFind
12 facts about this song
Discuss the ghosts lyrics with the community:.
Report Comment
We're doing our best to make sure our content is useful, accurate and safe. If by any chance you spot an inappropriate comment while navigating through our website please use this form to let us know, and we'll take care of it shortly.
You need to be logged in to favorite .
Create a new account.
Your name: * Required
Your email address: * Required
Pick a user name: * Required
Username: * Required
Password: * Required
Forgot your password? Retrieve it
Use the citation below to add these lyrics to your bibliography:
Style: MLA Chicago APA
"Ghosts Lyrics." Lyrics.com. STANDS4 LLC, 2023. Web. 21 Nov. 2023. < https://www.lyrics.com/lyric/31343346/Japan/Ghosts >.

Missing lyrics by Japan?
Know any other songs by japan don't keep it to yourself, image credit, the web's largest resource for, music, songs & lyrics, a member of the stands4 network, more tracks from the album, latenighttales.
#1 All Cats Are Grey
#3 I Shall Be Released
#6 The Old Man's Back Again
#8 Metal Heart
#9 Lovin' You
#12 My Autumns Done Come
#14 Let's Get Lost
Browse Lyrics.com
Our awesome collection of, promoted songs.
Get promoted
Are you a music master?
What tour was ariana grande on when the manchester bombings happened.
A. Positions
B. Dangerous Woman
C. Sweetener World
D. Thank U, Next:
Free, no signup required :
Add to chrome, add to firefox, don't miss japan's, upcoming events.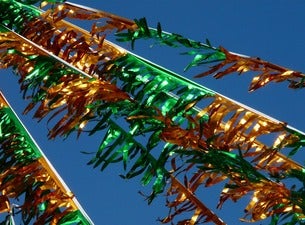 On Radio Right Now
Powered by OnRad.io
Think you know music? Test your MusicIQ here!
Movies soundtrack
Amazing Grace 2006
Borgia Season 2
Baby Doll 1956
Copernicus' Star
Doctor Who Series 8
Dances With Wolves 1990
Flesh and Bone 1993
Looking for Richard 1996
Metro Last Light
A Passage to India 1984
Advertise your Music
Guest Post – Write for Us
R&B Artists
R&B Videos
Best Music Gear
Load Records
Best Guitar Lessons Near Me
Best Singing Lessons Near Me
Best Song Guides
Live R&B Radio
Submit Music
10 Best David Sylvian Songs of All Time
List of the top 10 best david sylvian songs of all time.
Best David Sylvian Songs of All Time
David Sylvian is a British musician, songwriter, and record producer. He first gained prominence as the lead vocalist and lyricist of the band Japan in the late 1970s and early 1980s, known for their glam rock and new wave sound. After Japan disbanded, Sylvian embarked on a successful solo career, exploring a variety of musical styles including ambient, jazz, and experimental rock.
Sylvian's music is characterized by his distinctive vocals, often soft and ethereal, accompanied by intricate arrangements and poetic lyrics that explore themes such as spirituality, nature, and human relationships. He has collaborated with various artists throughout his career, including Ryuichi Sakamoto, Robert Fripp, and Holger Czukay.
In addition to his music career, Sylvian has also worked on visual arts projects and has been involved in various philanthropic efforts. He has been widely influential in the music industry, and his work continues to inspire artists across genres.
Some of Sylvian's most popular songs include "Ghosts," "Forbidden Colours," "Orpheus," and "Red Guitar." He has released numerous critically acclaimed albums over the years, including Brilliant Trees, Secrets of the Beehive, and Dead Bees on a Cake. Sylvian's music is known for its emotional depth and sonic complexity, making him a beloved figure in the alternative music scene.
Table of Contents
"Ghosts" is a hauntingly beautiful and atmospheric song by British musician David Sylvian, released in 1982 on his album "Tin Drum" with his band Japan. The song's lyrics are full of dreamlike and surreal imagery that explore themes of loss, memory, and the passage of time. Sylvian's smooth and haunting vocals, coupled with the song's sparse and moody instrumentation, create an otherworldly and hypnotic listening experience. "Ghosts" is a timeless classic of the new wave and post-punk genres, and a testament to Sylvian's talent for crafting deeply introspective and emotive songs that linger in the mind long after the music has ended.
2. Forbidden Colours
"Forbidden Colours" is a hauntingly beautiful track by British singer-songwriter David Sylvian, featuring Ryuichi Sakamoto on piano. The song was recorded for the soundtrack of the 1983 film "Merry Christmas, Mr. Lawrence" and has since become one of Sylvian's most iconic compositions. The track features Sylvian's signature ethereal vocals and Sakamoto's emotive piano melodies, creating a dream-like atmosphere that perfectly captures the film's themes of love and loss. "Forbidden Colours" is a mesmerizing and deeply emotional piece of music that has cemented its place as a classic of the genre, and is a must-listen for fans of Sylvian's work.
"Orpheus" is a beautiful and ethereal song by British musician David Sylvian, released in 1987 on his solo album "Secrets of the Beehive". The song's lyrics are inspired by the Greek myth of Orpheus, and explore themes of love, loss, and the power of music to transcend human experience. Sylvian's haunting vocals and the song's delicate instrumentation create a dreamlike and otherworldly atmosphere that perfectly complements the song's evocative lyrics. "Orpheus" is a timeless classic of the art rock genre, and a testament to Sylvian's skill as a songwriter and musician who is able to create music that is both deeply personal and universally resonant.
4. Red Guitar
"Red Guitar" is a beautifully atmospheric song that features Sylvian's signature hushed and introspective vocals. The haunting and dreamlike soundscape is created through a combination of synthesizers, sparse guitar work, and subtle percussion. The lyrics evoke a sense of yearning and desire, with Sylvian reflecting on the power of art and music to provide a form of escape from the mundane realities of life. The song builds slowly towards a powerful climax, with Sylvian's vocals becoming increasingly urgent and passionate. "Red Guitar" is a stunning example of Sylvian's ability to create deeply moving and evocative music that transcends genre and style.
5. Brilliant Trees
"Brilliant Trees" is the title track from David Sylvian's debut solo album, released in 1984. The song is a mesmerizing blend of atmospheric soundscapes, intricate instrumentation, and Sylvian's signature baritone vocals. The lyrics are introspective and poetic, exploring themes of nature, spirituality, and self-discovery. The instrumentation is equally impressive, with Steve Jansen's complex drum patterns and Ryuichi Sakamoto's elegant piano melodies adding depth and texture to the song. "Brilliant Trees" is a beautiful and evocative track that showcases Sylvian's unique musical style and songwriting prowess, and has become a beloved classic of the genre.
6. Words with the Shaman
"Words with the Shaman" is a mesmerizing and experimental song by British musician David Sylvian, released in 1985 on his collaborative album with Japanese composer Ryuichi Sakamoto, "Forbidden Colours". The song features Sylvian's evocative spoken-word poetry layered over Sakamoto's intricate and atmospheric electronic music. The result is a haunting and hypnotic listening experience that explores themes of spirituality, mysticism, and the power of language to create and transform reality. "Words with the Shaman" is a standout track on an album that is considered a masterpiece of the ambient and experimental music genres, and a testament to Sylvian and Sakamoto's creative partnership.
7. September
"September" is a hauntingly beautiful song by David Sylvian, released in 1984 as a part of his solo album "Brilliant Trees". The song features atmospheric and ethereal instrumentation, including a soaring saxophone solo by Steve Jansen, as well as Sylvian's soft and emotive vocals. The lyrics, which touch upon themes of loss, love, and memory, are delivered in a delicate and introspective manner, evoking a sense of melancholy and nostalgia. Overall, "September" is a stunning example of Sylvian's artistry, showcasing his ability to create intricate and evocative sonic landscapes that are both musically and lyrically powerful.
8. The Ink in the Well
"The Ink in the Well" is a haunting and poetic song by British musician David Sylvian, released in 1986 on his solo album "Gone to Earth". The song features Sylvian's evocative vocals and introspective lyrics set against a lush and atmospheric musical backdrop. The song's title is a metaphor for the creative process, with Sylvian using language to explore the limits of expression and the struggle to communicate complex emotions and experiences. "The Ink in the Well" is a standout track on an album that is considered one of Sylvian's finest works, and a testament to his ability to create music that is both introspective and universally resonant.
9. Taking the Veil
"Taking the Veil" is a hauntingly beautiful song by David Sylvian from his second solo album "Gone to Earth." The track features the signature ethereal vocals and dreamlike soundscapes that are characteristic of Sylvian's work. The song's slow, deliberate tempo and lush instrumentation create a contemplative, introspective atmosphere that draws the listener in. Lyrically, the song explores themes of detachment, transformation, and spiritual enlightenment, and Sylvian's poetic, abstract lyrics are perfectly matched to the otherworldly music. "Taking the Veil" is a standout track in Sylvian's catalog, showcasing his unique blend of art-rock, ambient, and experimental music.
10. Waterfront
"Waterfront" is a moody and atmospheric track from David Sylvian's second solo album, "Gone to Earth," released in 1986. The song features Sylvian's signature emotive vocals and introspective lyrics, exploring themes of longing and nostalgia. The instrumentation is rich and layered, with Mick Karn's fretless bass adding a distinctive edge to the song's atmospheric soundscapes. "Waterfront" is a hauntingly beautiful track that perfectly captures the melancholic mood of the album, and is a must-listen for fans of Sylvian's work and lovers of atmospheric music.
Edward Tomlin is a frequent contributor to Singers Room. Since 2005, Singersroom has been the voice of R&B around the world. Connect with us via social media below.
Related Posts
10 Best Ozzy Osbourne Songs of All Time
10 Best Freddie Mercury Songs of All Time
10 Best Rod Stewart Songs of All Time
10 Best Karen Carpenter Songs of All Time
10 Best Van Morrison Songs of All Time
10 Best Bob Marley Songs of All Time
100 Best Worship Songs of All Time
Worship songs are a powerful form of music that serve to uplift, inspire, and connect people with a higher power...
50 Best Southern Gospel Songs of All Time
The Soul Train Award winner for "Best Soul Site," Singersroom features top R&B Singers , candid R&B Interviews , New R&B Music , Soul Music , R&B News , R&B Videos , and editorials on fashion & lifestyle trends.
Trending Posts
Greatest Singers of All Time
Best Rappers of All Time
Best Songs of All Time
Karaoke Songs
R Kelly Songs
Smokey Robinson Songs
Recent Posts
Good music – best songs by year (all genres).
Best Piano Lessons Near Me
Musical Equipment
Accessories
Audio Equipment
Musical Instruments
© 2023 SingersRoom.com - All Rights Reserved
Spotify is currently not available in your country.
Follow us online to find out when we launch., spotify gives you instant access to millions of songs – from old favorites to the latest hits. just hit play to stream anything you like..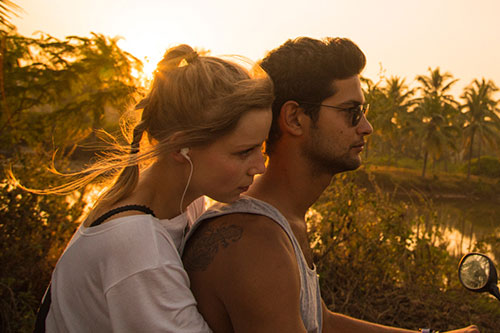 Listen everywhere
Spotify works on your computer, mobile, tablet and TV.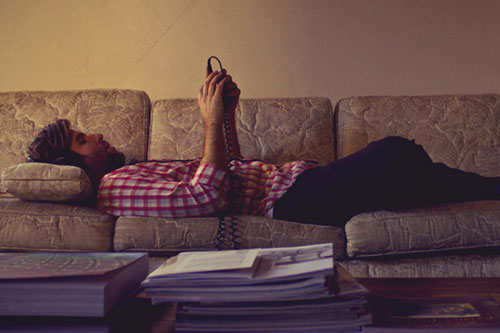 Unlimited, ad-free music
No ads. No interruptions. Just music.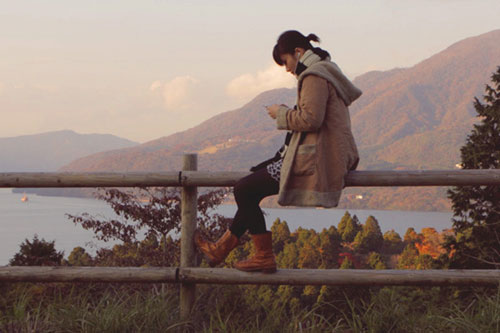 Download music & listen offline
Keep playing, even when you don't have a connection.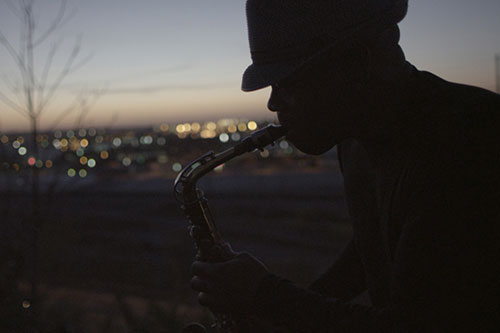 Premium sounds better
Get ready for incredible sound quality.